If Valentine's Day is when we celebrate infatuation and devotion, it's also a time of pain for the jilted and the lovelorn. The artists represented in the following 20 songs, which expose the flip side of romance, would likely agree with fellow bitter scribe Joe Jackson's words: "Fools in love -- are there any creatures more pathetic?" So, yeah, it's almost that time again.
Happy Fucking Valentine's Day People!!


'
Go Your Own Way
'--Fleetwood Mac (1977)
The Kiss-Off: "Packing up, shackin' up's all you want to do"

Stevie Nicks
supposedly insisted that her then-boyfriend, bandmate
Lindsey Buckingham
, remove the line from this enthusiastic sayonara, which gave the Mac arguably their most enduring hit. Buckingham refused, and he had the added satisfaction of getting his soon-to-be-ex to sing backup on her own send-off.

K's Take- I never understood what the big deal was about the lyric itself…It's not like he sings "hey you, fuck off!". Perhaps he should have. The album itself is an honest, and intense sparring of 4 pissed off people taking some serious shots at each other and makes for a fantastic damn album. If you don't OWN "Rumours" you have no taste in music.


'
Under My Thumb
'--The
Rolling Stones
(1966)
The Kiss-Off: "It's down to me/The way she does just what she's told, down to me"Seriously: Did any girl ever push
Mick Jagger
around? Hard to reckon, but if there's truth in these lyrics, at least one did – until Jagger turned the tables. Now she's either a contradictory "squirmin' dog" or a "Siamese cat of a girl." Either way, safe to assume this is not a big chart-topper on Gloria Steinem's iPod.

K's Take- I always though Mick Jagger was a dick, I think this is the proof!



'
Ex-Factor
'--
Lauryn Hill
(1998)
The Kiss-Off: "No one's hurt me more than you/And no one ever will""Yo, it ain't workin'." Gotta figure that's what someone in the studio said when the
Wu-Tang Clan
sampled
Gladys Knight
's version of 'The Way We Were' for their classic 'Can It Be All So Simple.' Ms. Hill then recycled the Wu's recycled version for this, her futile plea for the simple life. "Loving you is like a battle," she tells her man, who best be looking out: She's got skills.

K's Take- I love Lauren Hill but recycling a song just to recycle it again is just plain dumb. If she's got skills, then write a new song for Christ sake!




'
The One I Love
'--
R.E.M.
(1987)
The Kiss-Off: "A simple prop to occupy my time"Oh, Monsieur Stipe, you are a clever, clever man. Wholly uninterested in writing the old, formulaic type of romantic ditty, the singer crafted his band's first big pop hit by masking a wicked putdown as an old, formulaic type of love song.

K's Take- Is it just me or does his voice just sound like a drone? Enough said..




'
I'm Looking Through You
'--
Beatles
(1965)
The Kiss-Off: "I thought I knew you/What did I know?"The bitterness was directed at Jane Asher, Paul's actress girlfriend. While he blamed her for giving her career priority over romance, he neglected to mention the fact that his routine one-nighters were at the root of the couple's troubles. Asher supposedly inspired several McCartney tunes, including 'You Won't See Me' and 'We Can Work It Out.'

K's Take-They say that out of the worst situations comes the best of songs..and it's Paul McCartney for God's sake, I could only wish he'd write a song about me!!



'
Hit 'Em Up Style (Oops!)
'--
Blu Cantrell
(2001)
The Kiss-Off: "Found another way to make him pay for it all"American consumers have been up to their gills in credit card debt for years now, and this one-hit wonder let us know why: Men who cheat can be sure their ladeez will get their payback at Saks. For the shattered dreams (oops!), the house (oops!), the lies -- fellas, this is what you owe.

K's Take- She must have been really pissed when she wrote this. Good song but a bit over the top. Should give cheating guys a bit of a scare, for there's nothing like a woman scorned and this is proof!


'
I Want You
'--
Elvis Costello
(1986)
The Kiss-Off: "It's the thought of him undressing you or you undressing"From perhaps the ultimate kiss-off artiste -- on this album alone, 'Blood and Chocolate,' he gave us the sweet nothings 'I Hope You're Happy Now' and 'Home Is Anywhere You Hang Your Head' -- Costello outdid himself with these chilling, murderous seven minutes. "I want you so it scares me to death," he sings, but it won't be his death.

K's Take- I love him but this whole album is sort of creepy. You think his wife Diana Krall has listened to it yet? I'm thinking not!


'
Two Out of Three Ain't Bad
'--
Meat Loaf
(1977)
The Kiss-Off: "I want you, I need you/But there ain't no way I'm ever gonna love you"Writer Jim Steinman wrote this after hearing
Elvis
' 'I Want You, I Need You, I Love You' on the radio. "Baby, we can talk all night," sings the Loaf, rather sweetly, speaking for all men in relationships. "But that ain't getting us nowhere."

K's Take- I think this is the saddest song I've ever heard. An ode to the dead end relationship.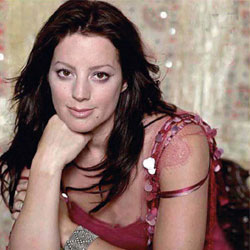 '
Possession
'--
Sarah McLachlan
(1993)
The Kiss-Off: "And I would be the one to hold you down, kiss you so hard, I'll take your breath away"The lyrics were inspired by McLachlan's real-life stalker, who "won't be denied." The guy actually tried to sue her for paraphrasing his love letters, but he killed himself before the suit reached trial. That, friends, is what you call giving "love" a bad name.

K's Take- It's kinda creepy if you ask me. I thought this was a love song, not a stalker song. I'd agree with "There's a thin line between love and hate" on this one.


'
Caroline No
'--
The Beach Boys
(1966)
The Kiss-Off: "Could I ever find in you again/ Things that made me love you so much then?"Hair can be such a bummer. When Caroline cuts off her beautiful long tresses, her boyfriend agonizes that she'll never be the same again. Inspired by a real-life girlfriend of Tony Asher,
Brian Wilson
's writing partner on 'Pet Sounds,' the album it closes, the song was initially called 'Carol, I Know,' but Wilson misheard the phrase.

K's Take- Seriously?? Someone kill me!


'
Tunnel of Love
'--
Bruce Springsteen
(1987)
The Kiss-Off: "Lights go out and it's just the three of us/ You, me and all that stuff we're so scared of"It's quite a metaphor, the two lovebirds freaking out in the tunnel (after the fat man with the tickets eyeballs his honey). They laugh at each other in the crazy mirrors, but it's not funny: "The house is haunted." In real life, the Boss soon divorced his first wife, actress
Julianne Phillips
.

K's Take- I think this song is pretty matter-of-fact. If I were Julianne Phillips I would have figured "The Boss" and I were having some serious issues… Hey, did he steal this guitar from prince? Hmmm….



'
Cry Me a River
'--
Justin Timberlake
(2002)
The Kiss-Off: "Your bridges were burned, and now it's your turn/To cry"It ain't about
Britney
, Timberlake claimed. "Boys will be boys," she shot back. The video's a stone classic – JT breaks into not-Britney's house to film himself with another girl. Copping the name of the timeless Julie London song: no matter. Having survived the train wreck that is Ms. Spears, Timberlake was more than justified.

K's Take- I think he cursed her dumb ass with this song. I'm sure he laughed hisself to the bank with this song. JT as you can see your MUCH better off without her, she's crazy!!!



'
These Boots Are Made for Walkin
''--
Nancy Sinatra
(1966)
The Kiss-Off: Duh!Writer-producer
Lee Hazlewood
insisted that a guy should sing it, but Nancy was adamant. At a writing session at the Sinatra family spread, Frank sat in another room while his daughter made her case. When Hazlewood left,
Frank
told Nancy she was right. The guy's lyin' when he oughta be truthin', same-in' when he oughta be changin' – you'd walk all over him, too.

K's Take- Go get em' girl!!



'
Idiot Wind
'--
Bob Dylan
(1975)
The Kiss-Off: "You're an idiot, babe/It's a wonder that you still know how to breathe"Dylan's 'Blood on the Tracks' is his divorce chronicle, and though Dylan is typically mum, his son
Jakob
vouches for it. "The songs are my parents talking," he has said. The narrator, despite envisioning his ex's death in the saddle and the flowers on her tomb, doesn't exempt himself from blame: "We're idiots, babe," he laments. "It's a wonder we can even feed ourselves."

K's Take- Out of all the songs on this countdown this one would piss me off.. I hate Bob Dylan but the man has a way with words, no matter how brutal!



'
Dry
'--
PJ Harvey
(1993)
The Kiss-Off: "You leave me dry"Fellas, just be glad she didn't tell us what she really thinks.

K's Take- She could have said worse…








'
You're So Vain
'--
Carly Simon
(1972)
The Kiss-Off: "You probably think this song is about you"Did she mean
Mick Jagger
, who sang backup? Simon, who has otherwise remained cagey about this mystery, suggests no.
Cat Stevens
or
Kris Kristofferson
, both of whom she dated? Says here the odds-on favorite is ex-flame
Warren Beatty
, who undoubtedly, in those years, had one eye in the mirror as he watched himself gavotte.

K's Take- I'm thinking this was about Warren Beatty. Now he's got 4 kids and the missus to slap him around a bit. No chance to gavotte now huh Warren? Can he even gavotte now without breaking a hip?


'
Unhappy Birthday
'--
The Smiths
(1987)
The Kiss-Off: "Because you're evil and you lie, and if you should die/I may feel slightly sad, but I won't cry"If 'Happy Birthday to You' is considered the most popular song in the English language, then you'd think this fiendish rejoinder would rank reasonably high just from the blowback.
Morrissey
, who is worshipped in several languages for his unadulterated bitchiness, may have reached a venomous saturation point with this gleeful toodle-oo.

K's Take- Morrissey is as lyrically gifted as Elvis Costello and Bob Dylan…


'
You Oughta Know
'--
Alanis Morissette
(1995)
The Kiss-Off: "Every time I scratch my nails down someone else's back, I hope you feel it"Like 'You're So Vain,' Alanis' signature song involves an unnamed lover whose identity has been the subject of mucho speculation over the years. Was it old boyfriend
Dave Coulier
?
Matt LeBlanc
? Any number of hockey players? We're partial to the rumor that it was actually Coulier's '
Full House
' co-star
Bob Saget
.

K's Take- I'm thinking it was Pee-Wee Herman, Dave Coulier is just as nerdy..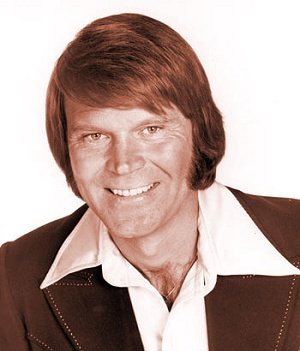 '
By the Time I Get to Phoenix
'--
Glen Campbell
(1967)
The Kiss-Off: "She'll cry just to think I'd really leave her"He knows she'll laugh when she first reads the goodbye note, since he's tried to leave her so many times before. He'll be in Albuquerque when she dials his number around lunchtime; all the way to Oklahoma by nightfall, when she'll realize this time it's for good. One of the most-covered songs of its time, it just goes to show the universal agony of the protracted breakup.

K's Take- Glen you hung out with Tanya Tucker waaay too long..


'
Smile
'--
Lily Allen
(2006)
The Kiss-Off: "When I see you cry, it makes me smile"He calls her up for "a whine and a moan," but he was the one shagging the girl next door. Allen, who, according to her mother, once OD'd and slit her wrists over a boyfriend, gets the last laugh: 'Smile' was a U.K. No. 1.

K's Take- Over a GUY?! She may get the last laugh but she also gets the award for being the most pathetic!